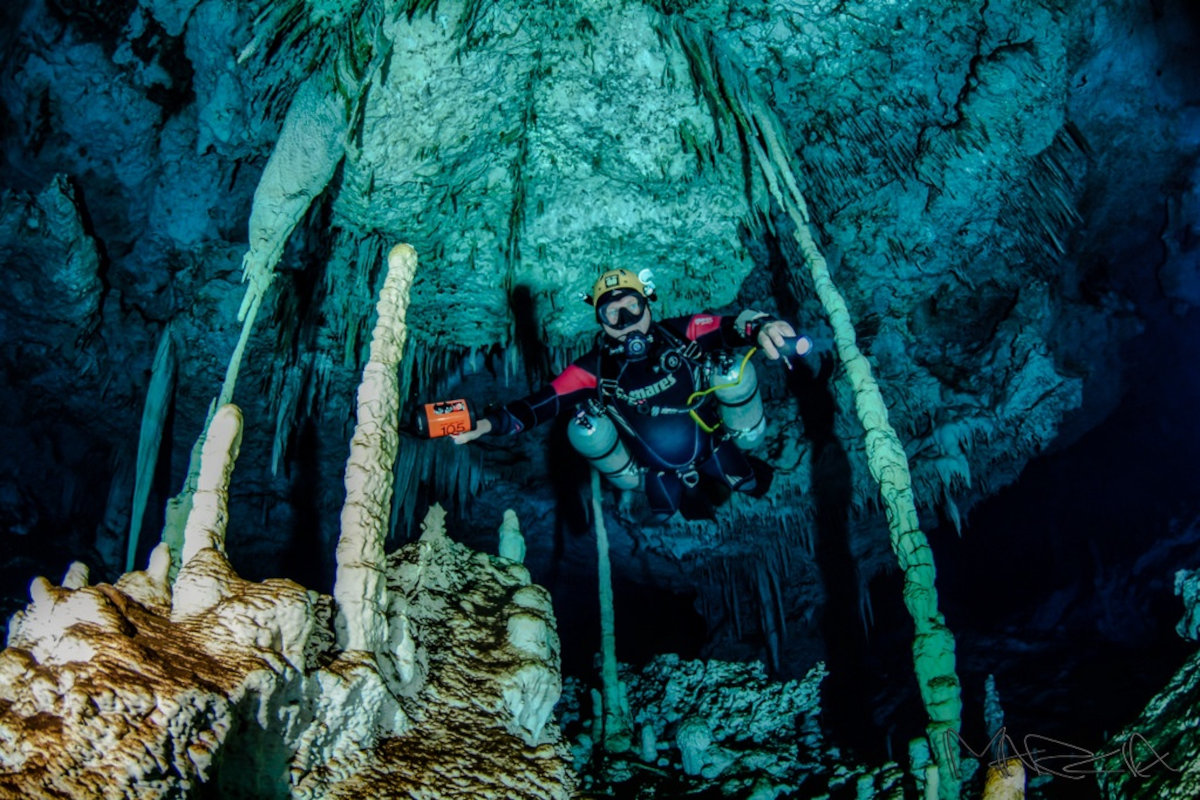 If you know, you know
Between the crystal clear, warm water of the Cozumel Channel to the breath-taking beauty and challenging execution of the caves in the area, Playa del Carmen is the perfect place to make the transition from Recreational to Technical Diving, or to add to your bevvy of Tech certifications. Aside from being a TDI Technical Instructor, and an IANTD Instructor Trainer & Board Member, Alberto Salvini is regarded as being one of the most skilled and capable instructors in the region. Pluto Dive is committed to creating safe divers and skilled dive ambassadors, and a focus on proficiency and base skills is part of each level of certification.
We're always happy to answer your questions — if you're interested in achieving a certain level of certification and don't know where to start, please don't hesitate to shoot us an email with your questions.