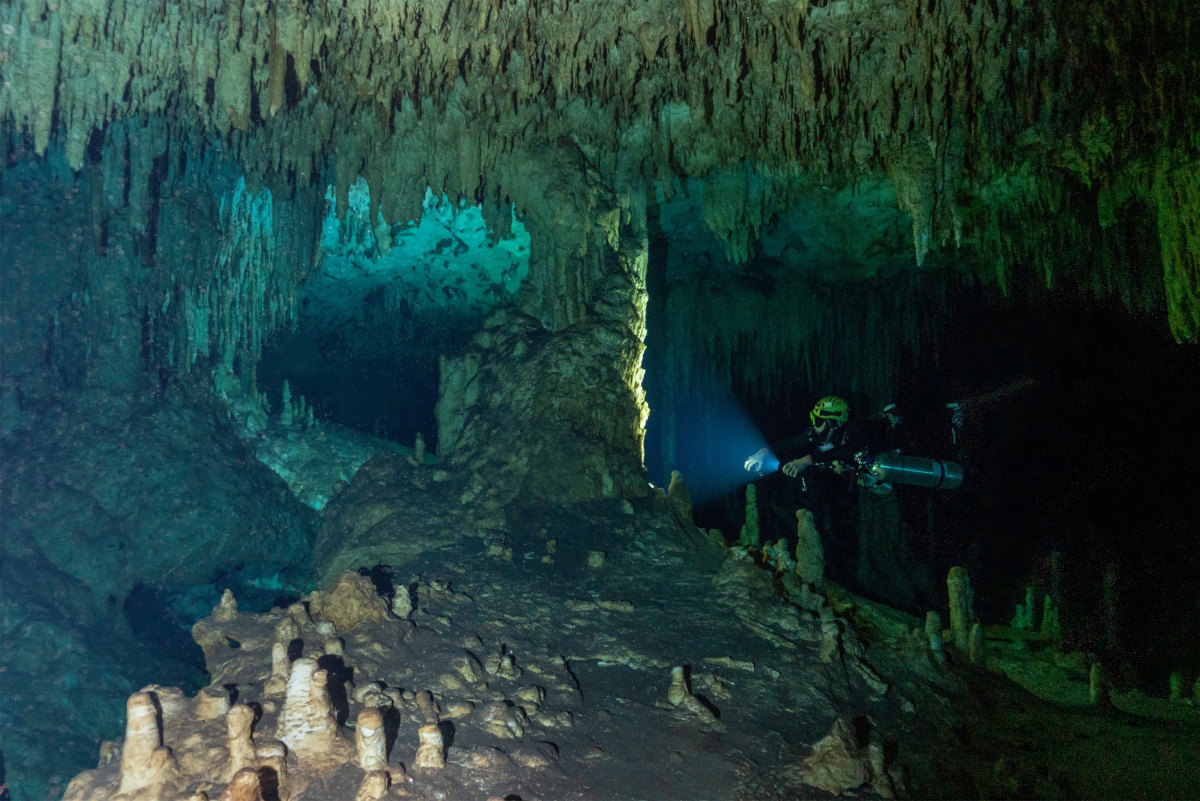 One word: Breath-taking
Dreamgate is, hands down, one of the most spectacular cenotes available to recreational divers.
The passages are narrower than most, the decorations are more colorful and more plentiful, and are far more fragile than most.
Crystals, curtains, stalactites, and stalagmites and haloclines are plentiful, but given the fraglility, this cenote requires a higher level of buoyancy on the part of the diver.
As such, its common that we request that Dreamgate be part of a 2- or 3-day trip so we can ensure that the diver(s) planning on visiting this treasure are of sufficient skill to dive there.
Buoyancy skill level: Advanced
Recreational certfications required
Advanced Open Water Diver
number of dives: 2
dive time: 40-50min
max depth: 27-35ft/9-12m