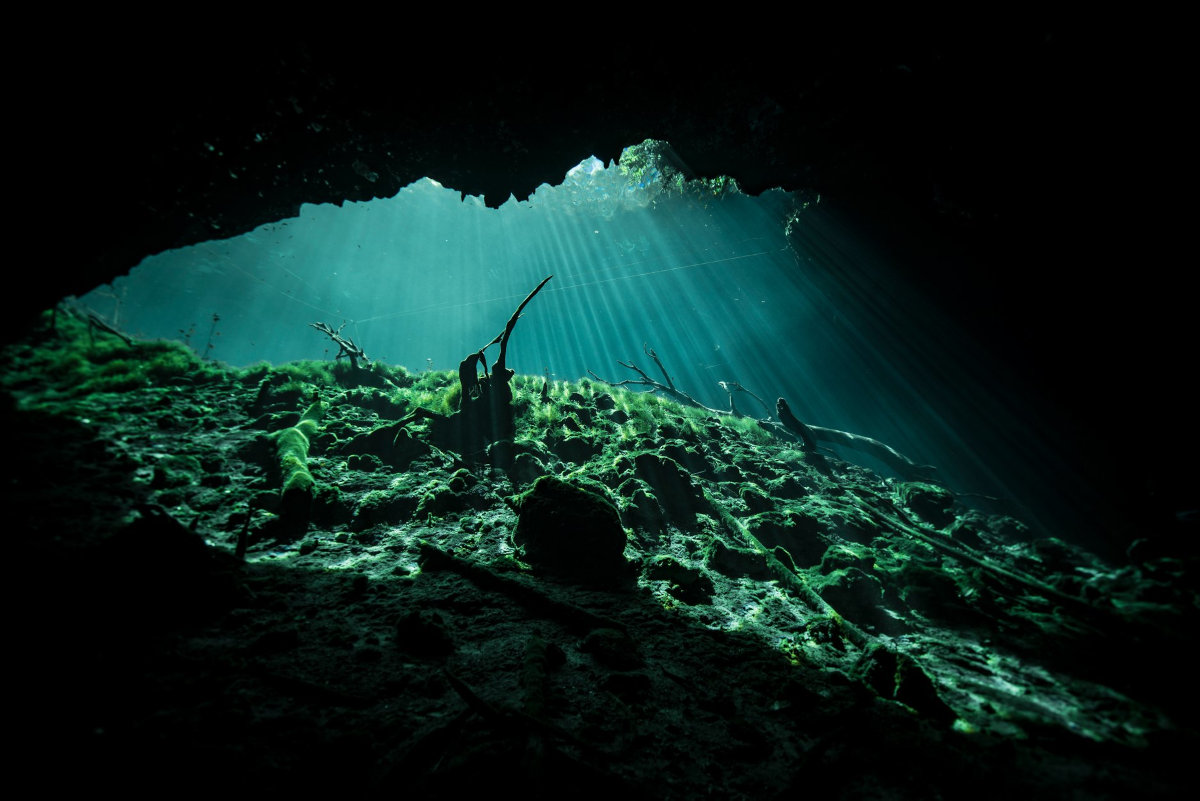 Channel your inner Steve Irwin
Aside from the beautiful spotlights, one of the most special features of Cenote Carwash is the crocodile in residence, Jorgito.
Never known to bother, or even interact with divers, Jorgito has nonetheless become a beloved part of the dive community in Riviera Maya.
Once beyond the surface (and Jorgito), divers entering Carwash's depths are treated to the trademark spotlights bouncing off of unique green formations, limestone arrangements and spectacular caverns.
Generally paired with Angelita as a second dive, Carwash is a treasure, and should not be missed.
Buoyancy skill level: Beginner
Recreational certfications required
Open Water Sidemount Diver
number of dives: 1
dive time: 40min
max depth: 45ft