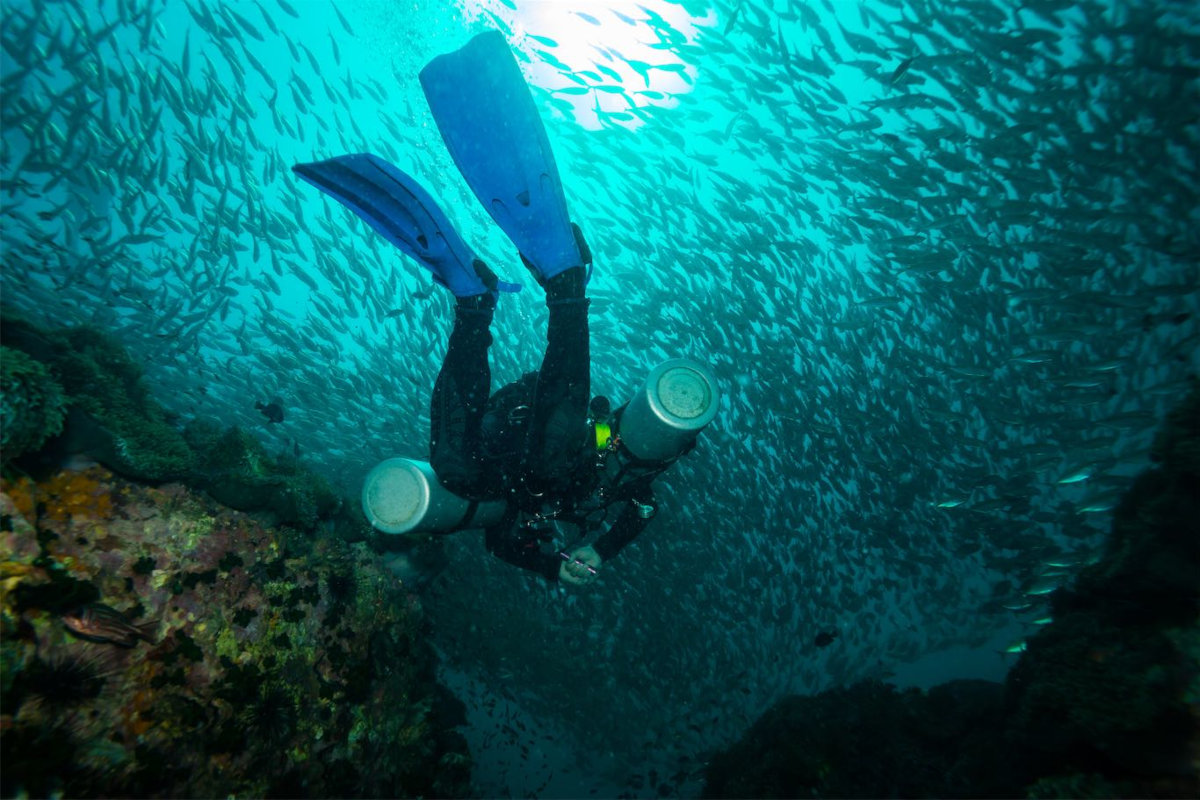 Make the transition from Recreational to Technical diving
Intro to Tech expands on recreational training by improving dive planning methods, in-water skills, and streamlining existing gear configurations in a controlled and fun learning environment.
This class is designed for divers who wish to increase their skill competency by further developing their diving skills to be safer, more comfortable and more efficient in the water, with a goal of taking on more advanced recreational and/or technical diving programs and certifications.
In this class, you'll learn: ‍
Development of buoyancy, trim, balance and propulsion.
Refine and expand fundamental diving skills.
Equipment Streamlining and configuration.
Diving safety, situational awareness and accident prevention.
Enhanced Dive planning and gas management.
Decompression overview and minimum decompression procedures.