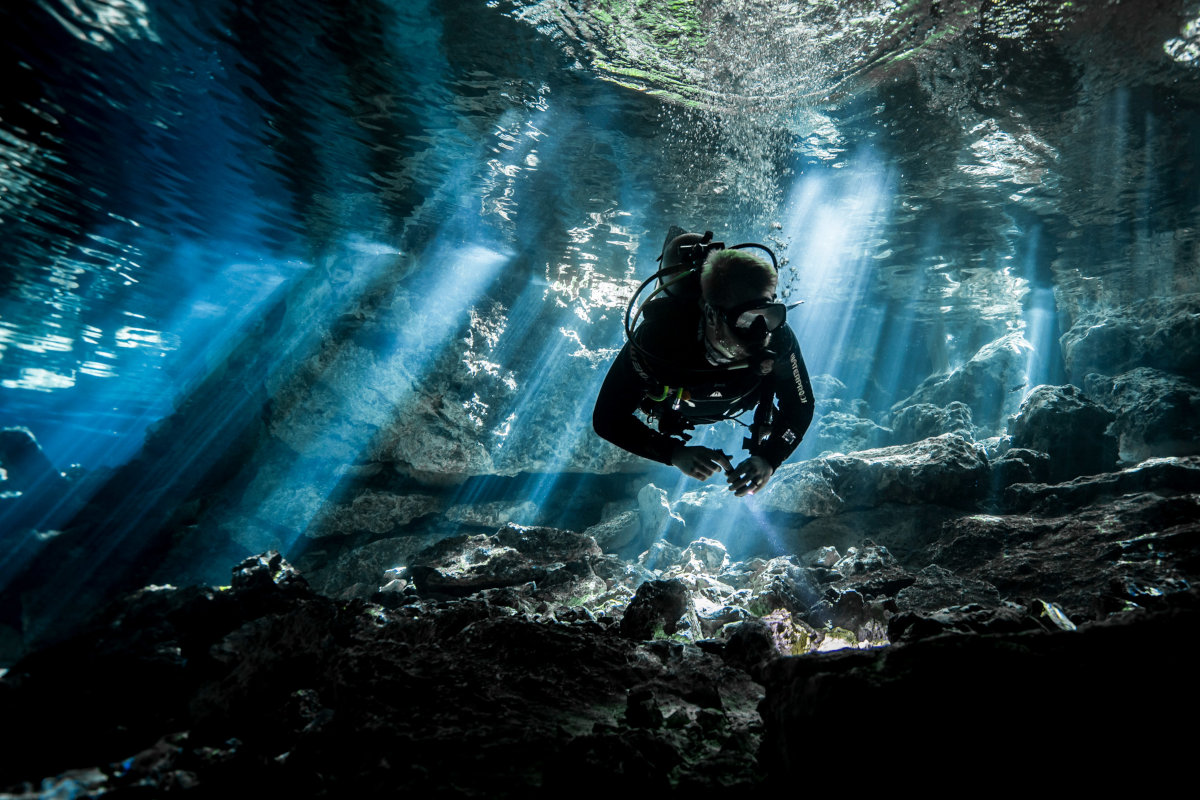 Haloclines and Fossils in the Dark
Cenote diving has never been more beautiful than it is here. During the holiday season, the light show is spectacular.
Even if you're an experienced cave diver, the limestone formations, maze of tunnels, and vast chambers of this linked series of caves are a stunning sight year-round. During this challenging dive, you'll come across glowing rocks, fossils, a fascinating halocline effect, and much more.
Buoyancy skill level: Intermediate
Recreational certfications required
Open Water Sidemount Diver
number of dives: 2
dive time: 40min
max depth: 47ft/14m