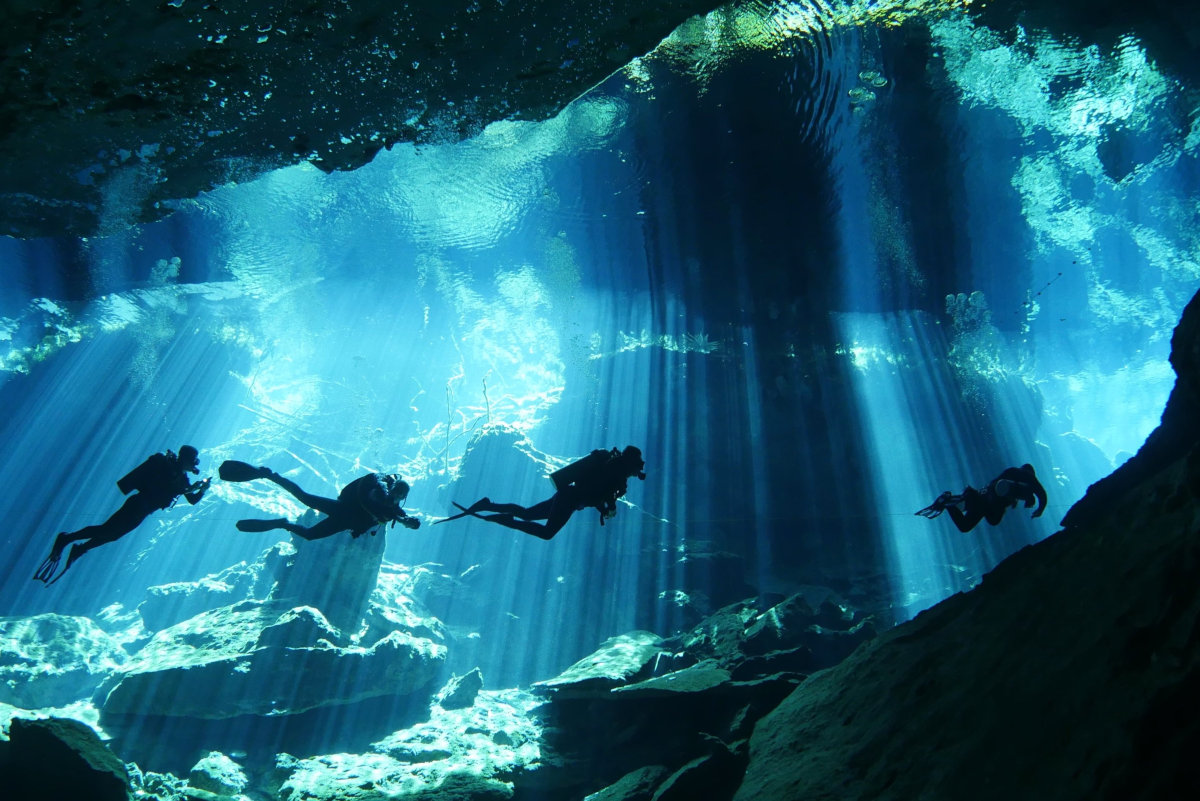 The area is unique in that it's one of very few spots on earth that offer the ability to dive underground, both with and without technical certification. The Cenotes, used by the indigenous Mayan people as sources of freshwater, serve as the entry to the Sac Actun system among the most extensive underwater cave systems in the world. Formed dry and then flooded, these cavern and cave systems are highly decorated with unique and very beautiful rock formations (curtains, stalagmites, stalagmites, and fossils) and offer an almost indescribable experience of witnessing the light refract through water with different densities (fresh and salt).
While the entirety of the system is more extensively explored by divers with technical cave certifications (offered at Pluto), Open Water and Advanced Open Water divers can take advantage of specific sections of the Cenotes while accompanied by a qualified guide.
As an IANTD Technical Cave Instructor Trainer, Alberto takes great pride in providing the safest possible experience of these special diving experiences. Divers of all levels of experience can trust that they are in the safest and most professional hands.
Cenote dives are truly a once-in-a-lifetime experience, and an absolute must-dive while you're in Riviera Maya
Let's go exploring!
‍