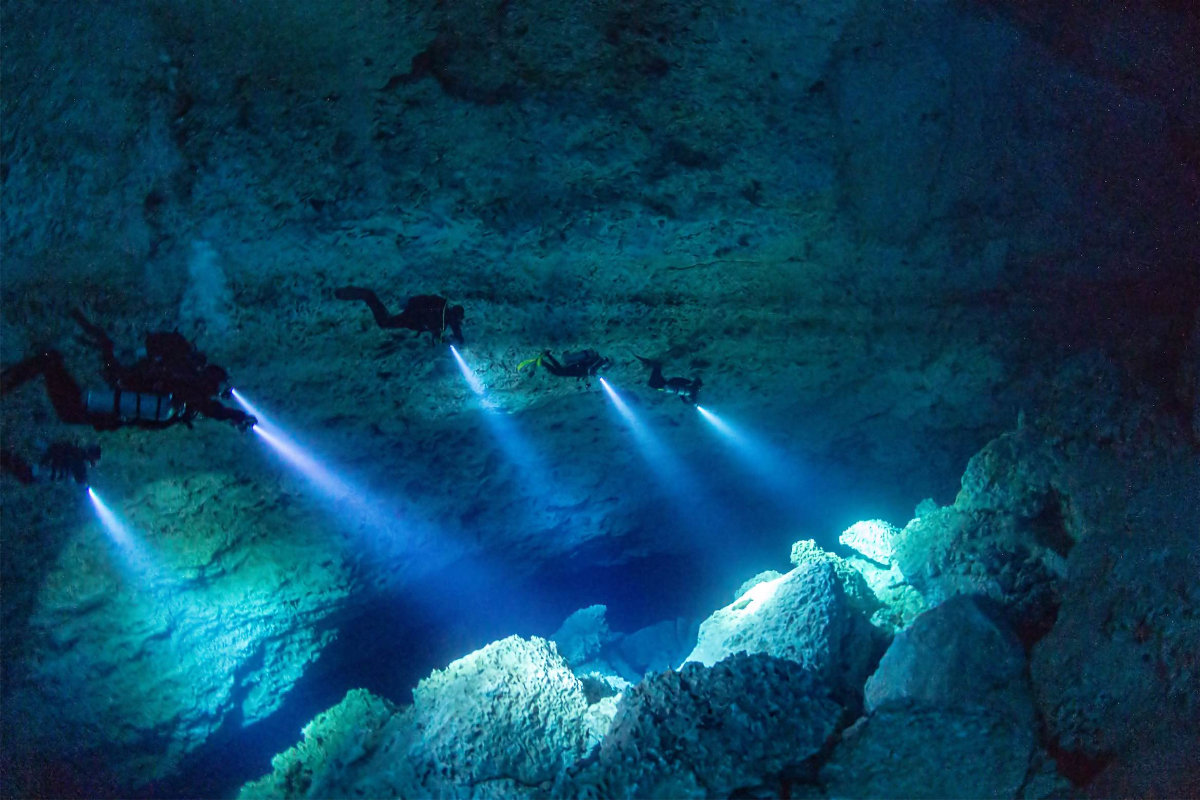 The Deep One
The Deepest cave in the region, Cenote Pit is legendary. Though cenote dives will only reach a maximum of 100ft Cenote Pit itself goes to over 300!
The dive profile is stepped and circular, taking a progressively deeper tour of the wall of the cenote. On display are fragile white formations, dark lines showing the different water levels over time, and even fire pits with blackened bones left by ancient peoples using this cave for shelter.
This is another dive you won't want to miss if you're an advanced and experienced diver, so we'd certainly recommend spending a couple days touring this inner-space wonders.
Min logged dives required: 50
Buoyancy skill level: Intermediate
Recreational certfications required
Advanced Open Water Diver
number of dives: 1
dive time: 30min
max depth: 100ft