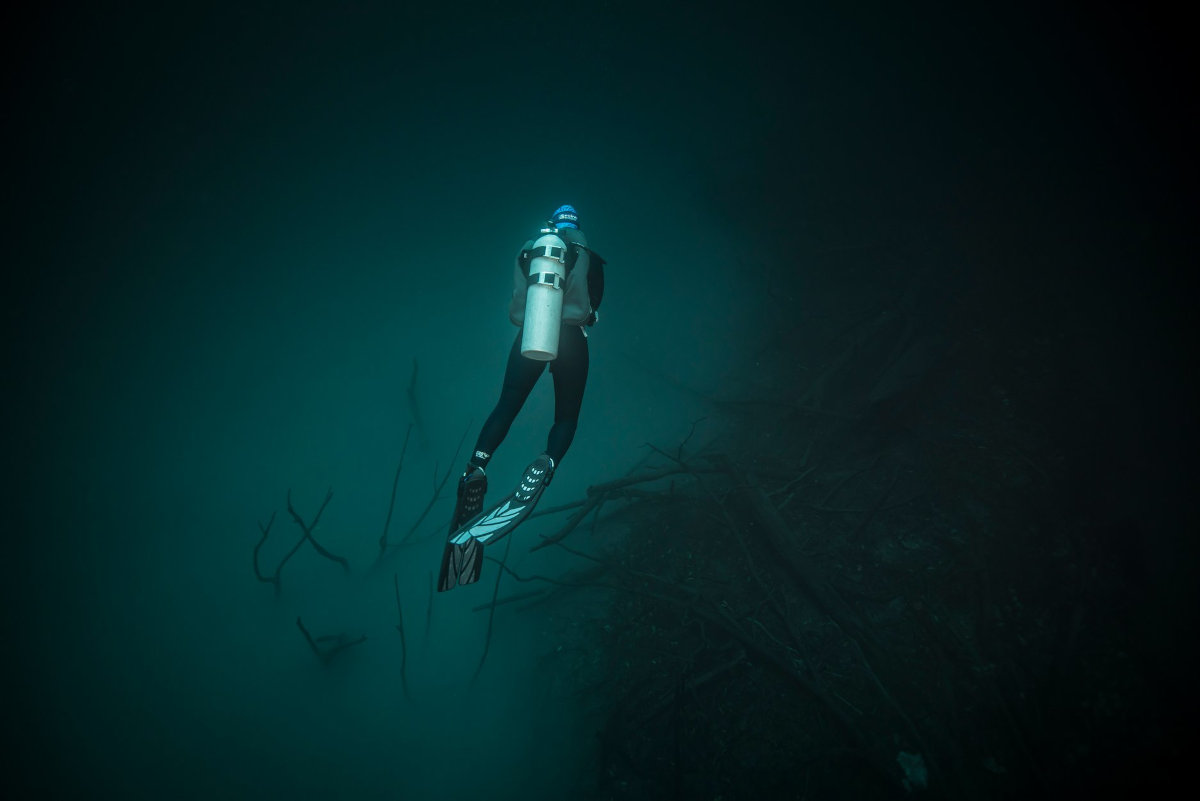 The World-Famous Underwater Island
Cenote Angelita is simply a must-do for divers holding an Advanced Open Water certification. Famous for its hydrogen sulfide cloud forming the illusion of a lake and island 100′ under the surface, Angelita also offers unique light displays, speleotherms, and the experience of diving a vertical sinkhole in the jungle — itself a special experience.
This is definitely a bucketlist dive.
Min logged dives required: 50
Buoyancy skill level: Intermediate
Recreational certfications required
Advanced Open Water Diver
number of dives: 1
dive time: 30min
max depth: 100ft