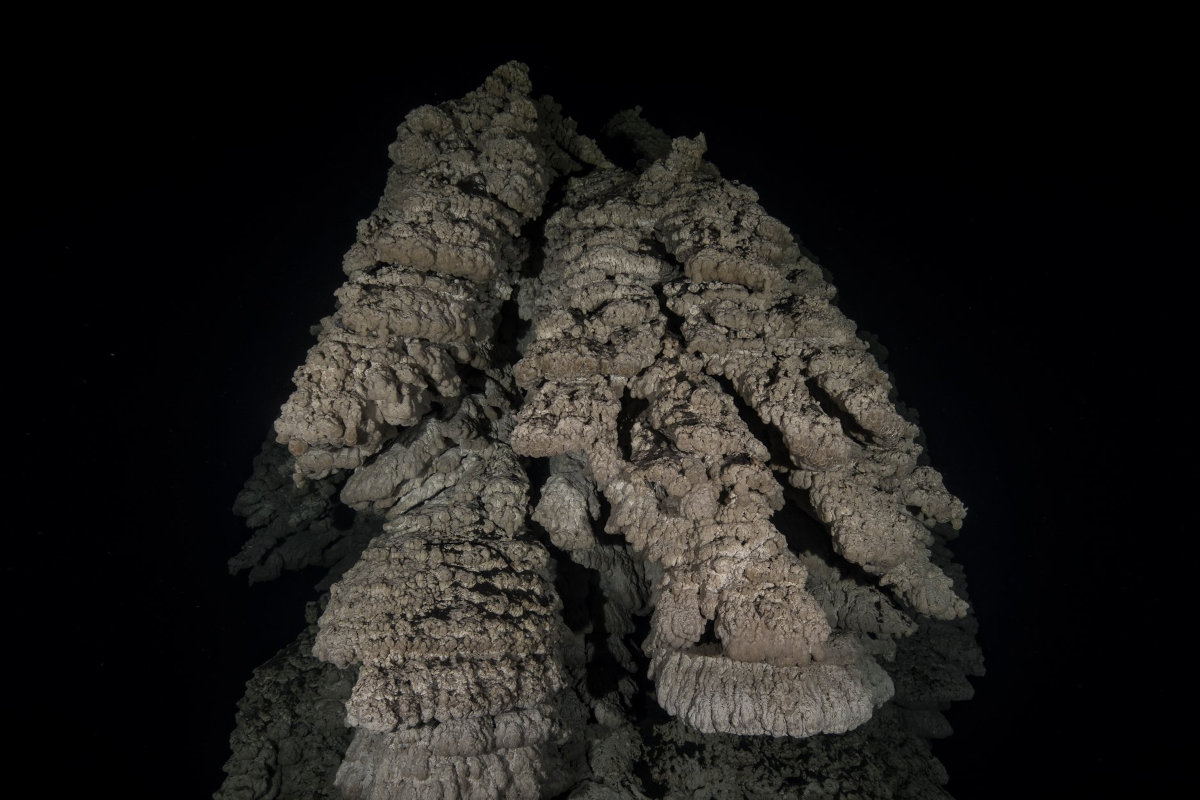 Hell's Bells — they're taking you down
The formations of Cenote Zapote, also known as "Hell's Bells" are world famous and extraordinarily rare.
As the picture indicates, the speleothems found in this cenote are bell-shaped, as opposed to the spike-, pillar-, or curtain-shaped formations found in most shaped. As a result, they're strictly protected, both by Pluto Dive as conservationists and the folks that control access. While we encourage you to make the dive (it is, after all, a once-in-a-lifetime opportunity), we require you to have expert-level buoyancy, minimum of 50 logged dives and Advanced Open Water certification.
Access is controlled by a special permit, and we will not submit for that permit if we do not believe you to be qualified. Please check with us before booking this dive.
Buoyancy skill level: Advanced
Recreational certfications required
Advanced Open Water Diver
number of dives: 1
dive time: 30min
max depth: 100ft