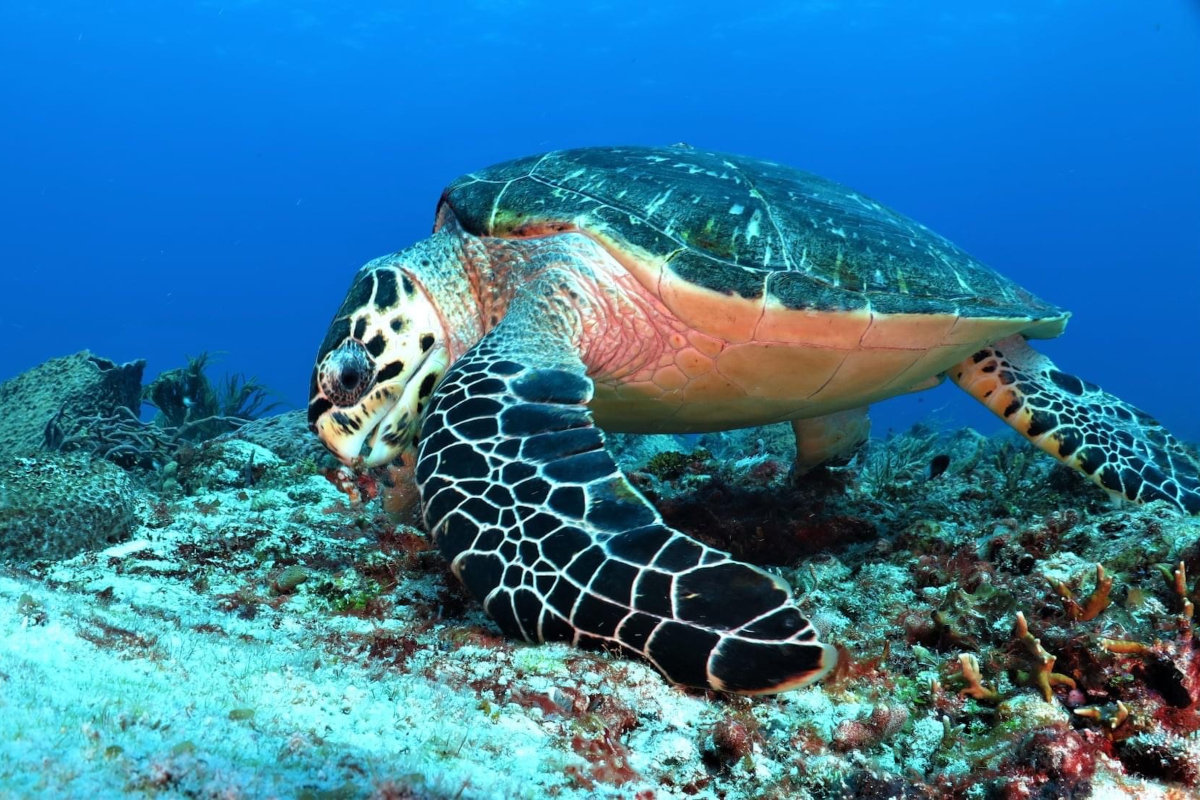 The reefs just offshore are teeming with life — from sea turtles to schools of amberjack, from spotted eagle rays to enormous moray eels, our clear, warm waters won't disappoint. Sidemount divers welcome!
The Reefs of Riviera Maya
The ruins are amazing, but the true gem of Riviera Maya eludes most visitors – the diving.
The warm, crystal clear waters of the Cozumel Channel are teeming with life: Spotted Eagle Rays leap out of the sand, Hawksbill Sea Turtles munch lazily on coral and schools of French Grunts hide massive Moray Eels in caves, all of which pass under you as you drift lazily across the reef.
After a short boat ride, we'll help you get geared up and ensure that everyone is prepared, then guide you through an amazing wonderland of sponges and coral, with both micro and macro life to admire. We've been diving these reefs for over 15 years, so we know all the little corners and caves. If there's something specific you'd like to see, let us know and we'll do our best to ensure that you wishes are fulfilled (pending the critters are where they're supposed to be, of course).
Reef dives for all levels of certification are available, and we take great pride in our commitment to safety and communication. We limit the size of our outings to ensure that diver safety is a priority, so if you're coming to visit, book your spot sooner rather than later.
Let's go diving!‍