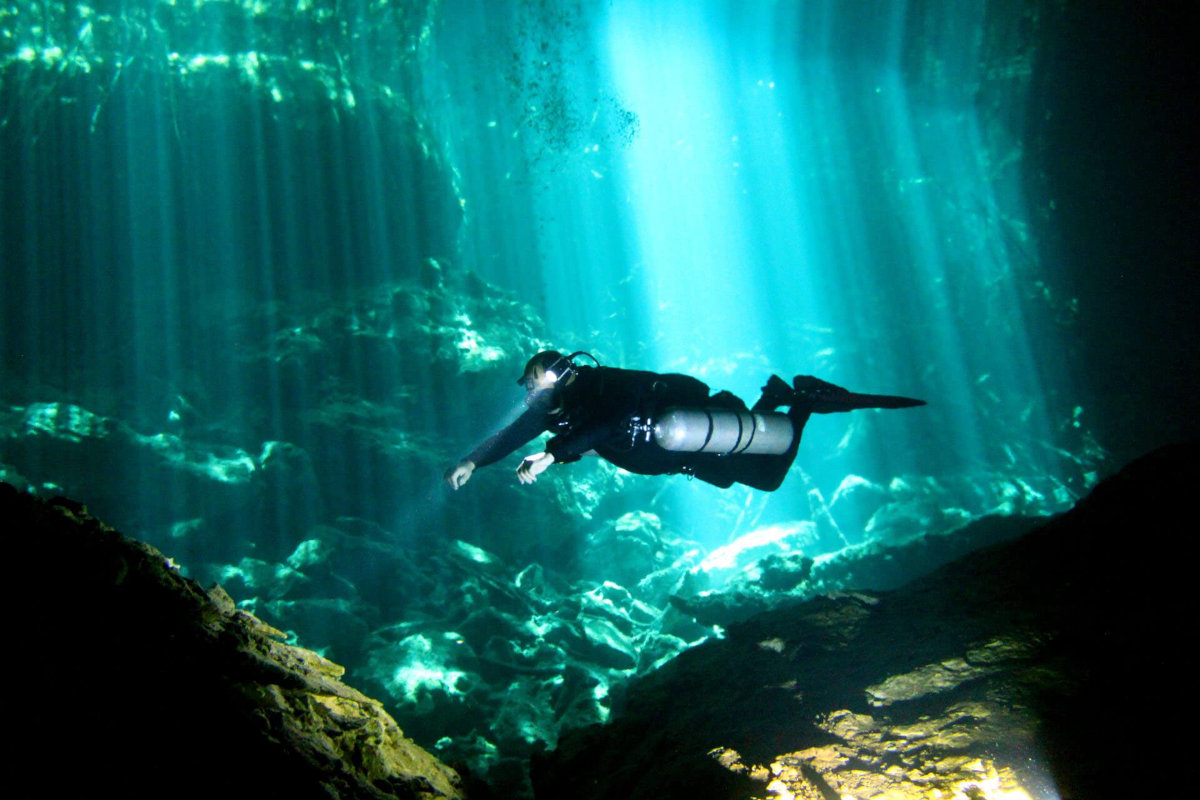 Begin your Cave Diving adventures
This course is designed to help you develop the skills, techniques and knowledge for diving in overhead environments within the limits of light penetration, and to outline the specific hazards associated with cave diving.
The transition from open water to overhead can be daunting, but careful preparation, dryland practice and drills will ensure that you're safely prepared to explore the limits of the light.
During this course you'll learn:
Policy, psychology and etiquette for cavern diving
Gas management procedures & Decompression Theory/Planning
Proper Equipment Configuration and Use
Proper Propulsion Techniques
Communication, Problem Solving/Emergency Management
Cavern Environment and Conservation
Prerequisite certifications
Advanced Open Water Diver
The only officially required pre-requisite certification is Advanced Open Water Diver, but acceptance into this course without completion of an Intro to Tech/Tek Essentials certification is at Instructor discretion. It is strongly suggested that students be familiar and comfortable with backplate and wing configuration prior to enrollment in any overhead course.