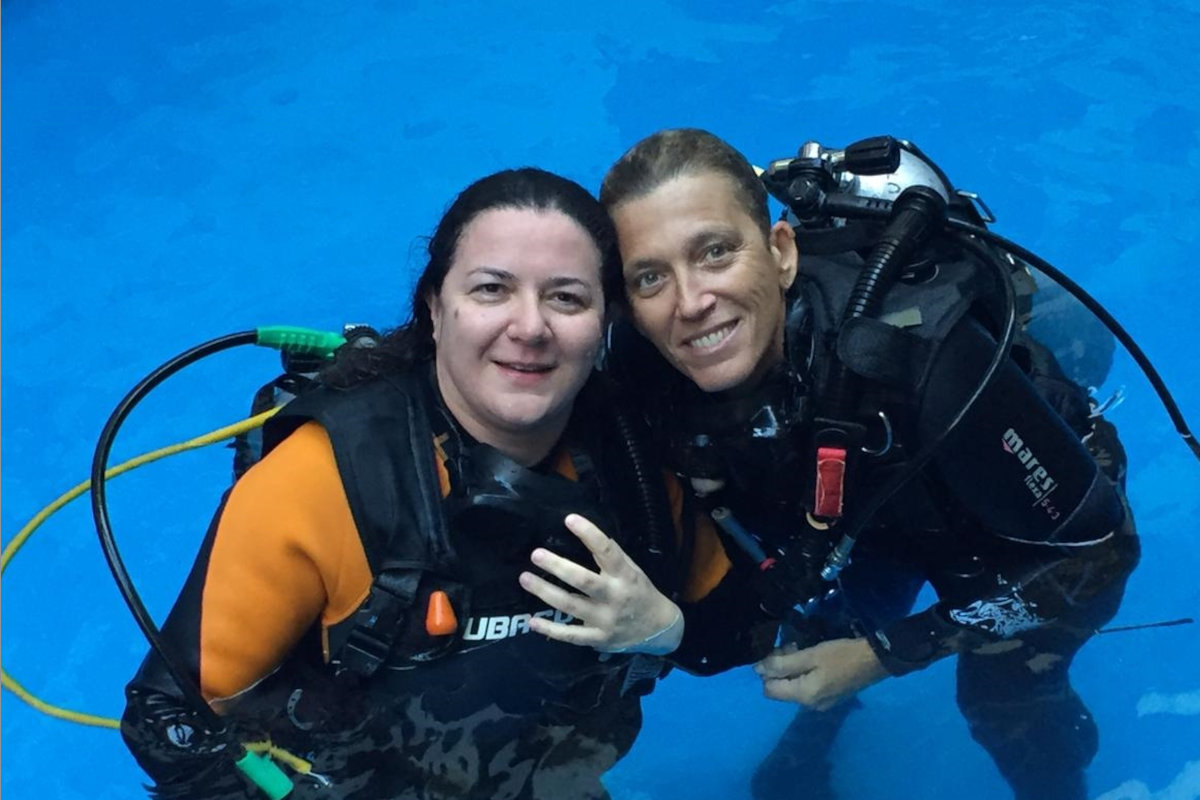 Learn to Dive
"The sea, once it casts its spell, holds one in its net of wonder forever" – Jacques Cousteau
Whether you've never strapped on a tank, or you're looking for something more advanced, you'll be on your way to exploring a new underwater universe in no time! All classes are taught by PADI Master Instructor Barbara Biasi or IANTD/TDI Instructor Trainer Alberto Salvini with a max of5 students per class.
Scuba diving is a great activity for those who enjoy the ocean and adventure. You'll be able to see a whole new world of wildlife and nature, and it's a great way to plan future trips. We should warn you, though: Finding new marine life, exploring caves or shipwrecks beneath the surface, or simply escaping reality for an hour or two are all reasons why you may find yourself hooked on diving.
Luckily there is no better place for a new diver than Riviera Maya. Warm, clear, water, easy boat dives, and proximity to shore all reduce the difficulty of learning to dive. Once you're on your way, you can return to further your skills, or dive closer to home. It all starts here.
Let's go diving!
‍
71% of the earth is covered in water – if you're not certified to scuba dive, you'll only ever see 39% of the planet you live on.
Recreation certifications