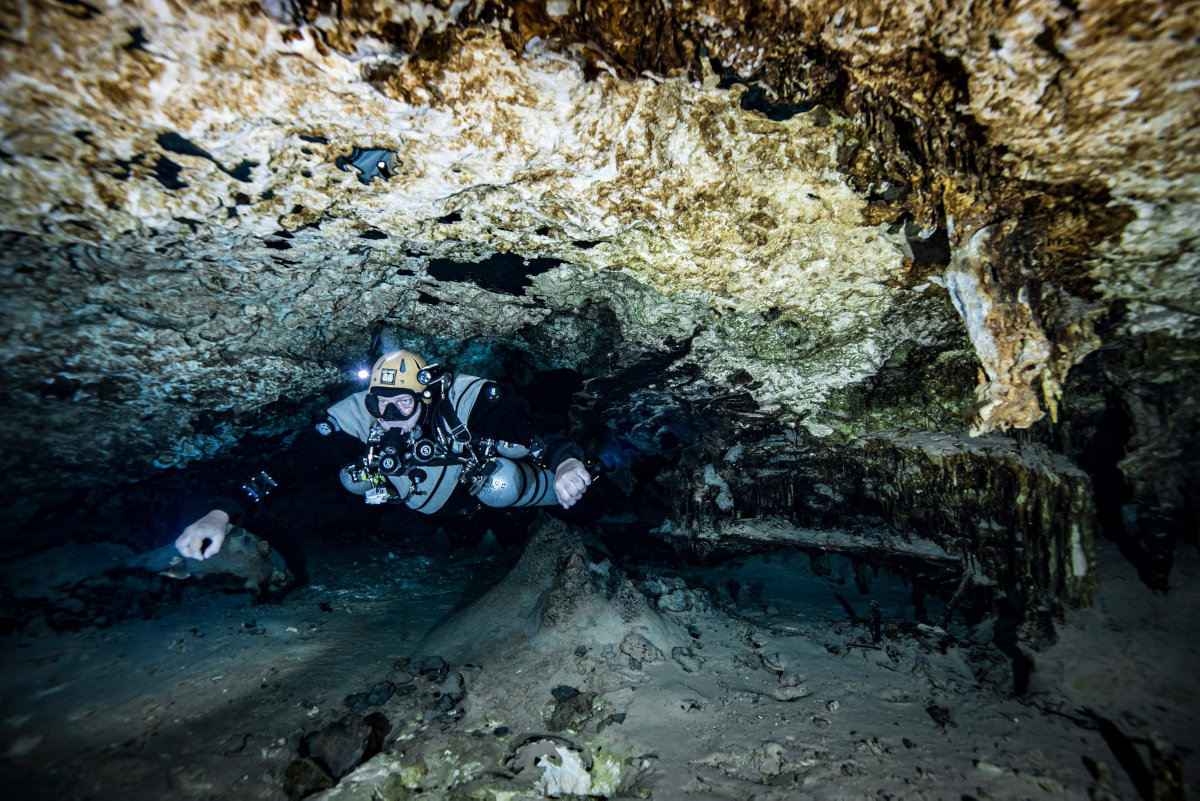 Advanced sidemount & No-Mount training
Caves don't offer the ability to go around obstacles — sometimes we have to go through them.
Most of the time we fit in full kit, but sometimes we have to take our tanks off.
This class will teach you the proper techniques, mindset and configuration for no-mount cave diving.