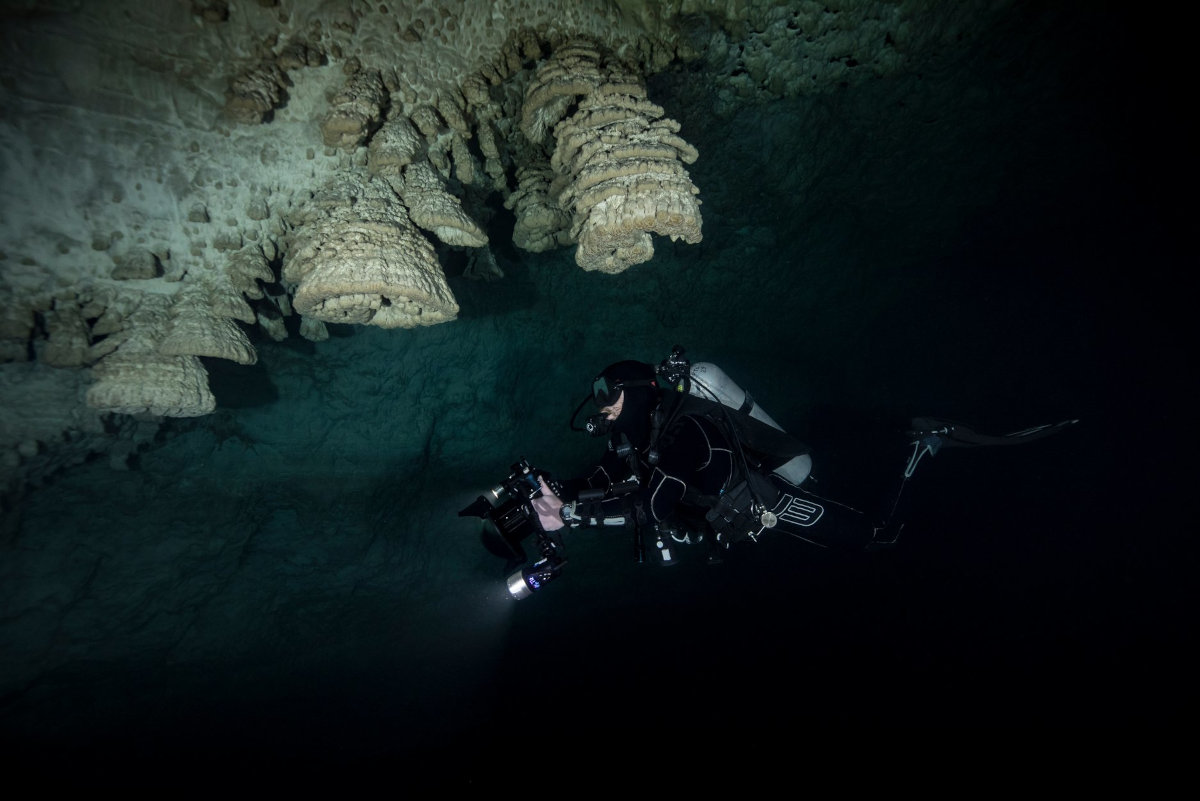 Mini-bells & other impressive formations
As it shares formations somewhat similar and also requires an AOW cert and better-than-average buoyancy skills, Cenote Kin-Ha is often the second dive of the day after Cenote Zapote.
Entering in a large dome, Kin-Ha is marked by a beautiful central formation, large hanging bell formations on the outer rims, and amazing lightshows around the entrance.
Zapote and Kin Ha in a day is one that will certainly live in your memory for the rest of your life — we all but guarantee it.
Buoyancy skill level: Intermediate
Recreational certfications required
Advanced Open Water Diver
number of dives: 1
dive time: 30min
max depth: 100ft