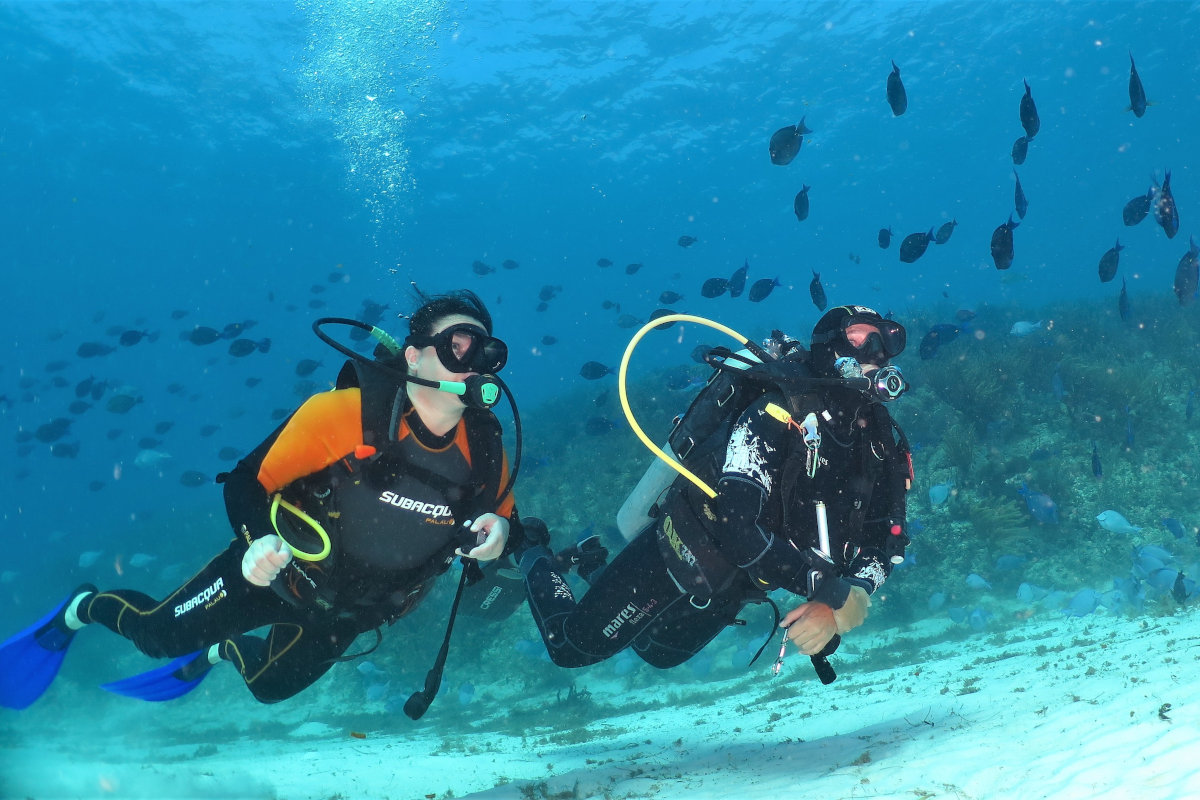 Open Water Diver is the first level of scuba certification level opening the door to a lifetime of diving anywhere in the world. Our Master Instructor will ensure that you learn the skills and knowledge needed to become a safe, aware diver in a relaxed supportive environment.
As a first-time diver, you'll start in the pool with your instructor so you can become comfortable with the equipment, buoyancy, and skills before moving into the Open Water.
The warm, clear water of Playa del Carmen is a perfect place to comfortably get your first certification, and with decades of experience under our weight belts, we'll get you to where you need to be. You may find less expensive classes in the area, but you won't find better instruction.
In this class, you'll learn to:
Be a self-assured and talented diver.
Assemble and utilize scuba equipment
Manage your buoyancy
Approach marine life with respect
Handle common problems