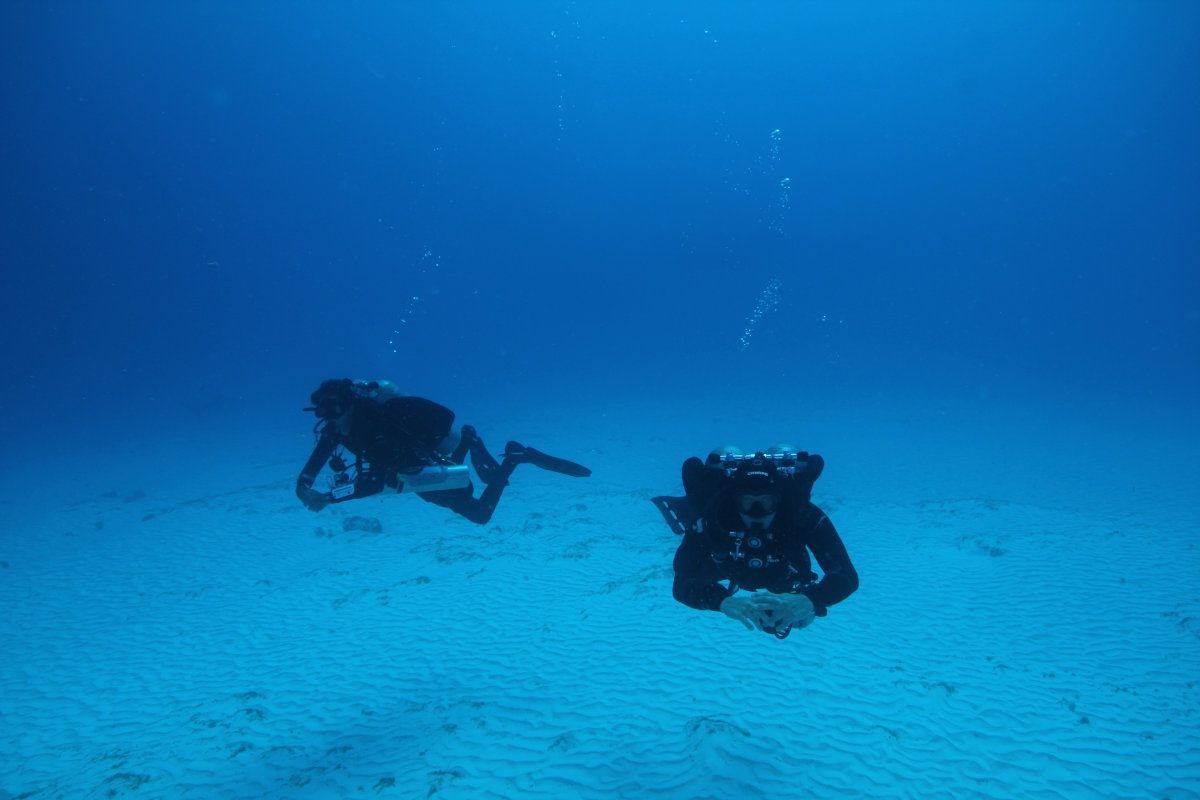 Deep reefs are the best reefs
The Cozumel Channel is home to amazing deep reefs on the Cantile wall. Extending far beyond recreational limits, these dives yield a unique perspective far beyond the standard "squeals and eels" dives available to recreational divers. The welcoming deep blue of the technical depths at El Cantile offer giant sponges, deep life, and the gift of technical drift diving in clear water along a canyon that drops from 130ft/40m to 1200ft/400m almost vertically.
As always, both backmount and Sidemount tech divers are welcome and supported on our boat, and we're happy to help you plan the dive or set of dives you have in mind.