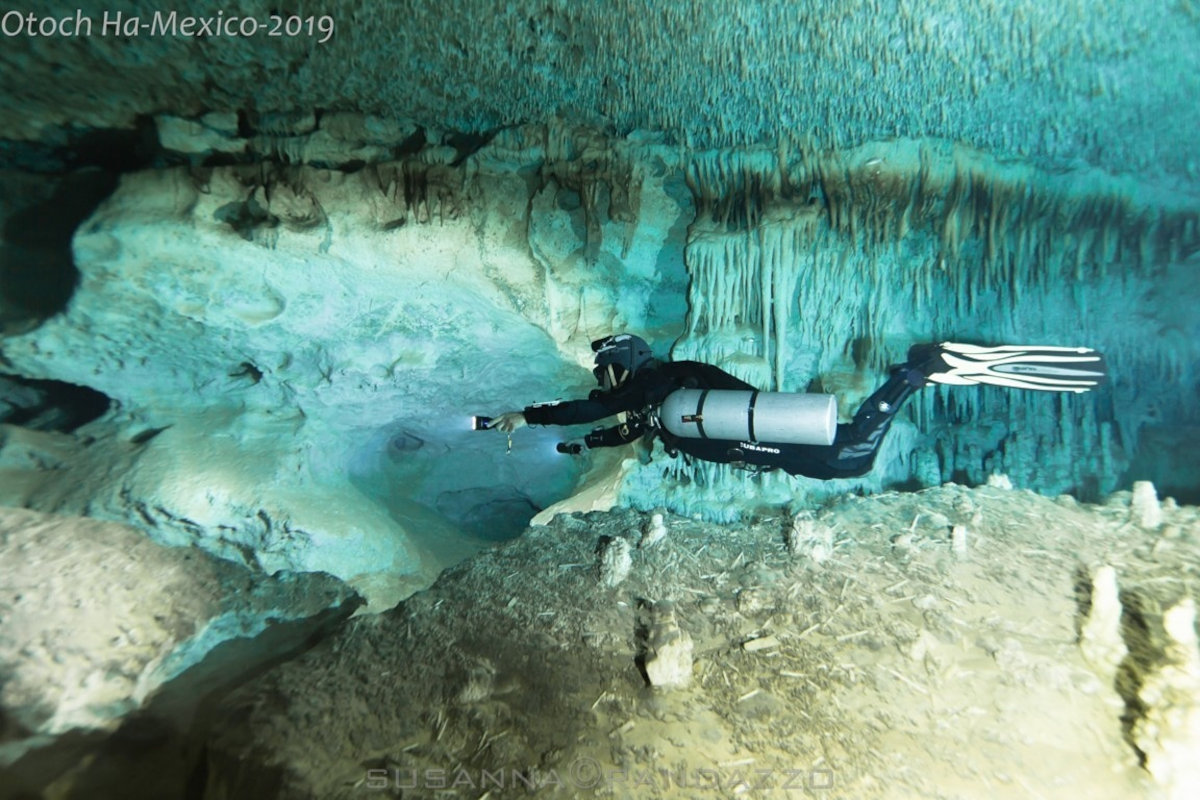 Dive the most beautiful caves on earth
The cave systems under the Yucatan Peninsula are special. Unlike the flow caves in Florida and France, the Yucatan caves formed dry, then flooded, creating some of the most spectacular geological formations on the planet.
For those with the right certifications (you know if you have it, if you're wondering, you probably don't), Pluto Dive and expert cave dive instructor and guide Alberto Salvini are at your disposal. 15yrs spent diving and guiding these caves have made Alberto an expert in crafting the right cave diving experience, and the caves in the area offer the full spectrum of dives.
From large rooms to major restrictions, mainline dives to complex nav, breathtaking haloclines to multi-stage DPV tech dives, we're standing by to support any and all versions of safe penetration dives you may wish to execute.
Prerequisite certifications
Intro to cave

Full Cave or Stage cave diver
1 Day / 2 dives on 1 stage dive